We are closed 8/18 – 8/25. We apologize for any inconvenience!
Oxygen Concentrator Rentals $175
Your Local Altitude Experts
For over 30 years, we've helped our guests adjust to altitude while staying healthy and active. As the original "Delivery-To-Your-Door" oxygen service, we continue to set the standard with research proven methods and exceptional customer service. Trust your vacation with the local experts.
Why Oxygen?
Looking for detailed answers concerning high altitude and how to stay healthy? We have pioneered a common sense approach that anyone would appreciate. 
Rentals
Ready to make your reservation? We can walk you through the steps in only a few minutes with great advice along the way. It doesn't get any easier.
Altitude Tips
While helping thousands of guest adjust to high altitude and conducting research for over 30 years, our Top Ten Tips are designed for guests just like you.
Oxygen Rental Packages
Ready to make your reservation? We can walk you through the steps in only a few minutes while giving you great advice along the way. It doesn't get any easier.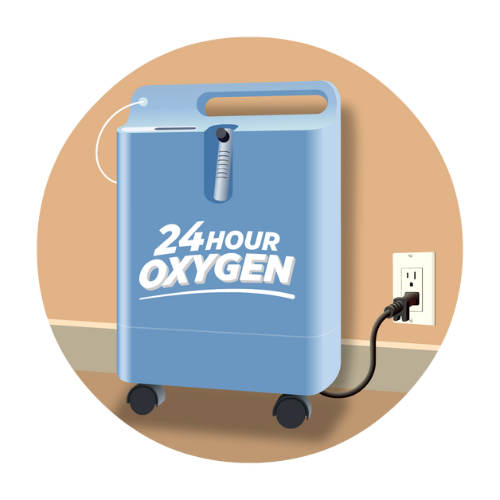 For the simplest and most cost effective way to adjust to altitude, we recommend our oxygen concentrators. These units provide unlimited oxygen and never need refilling.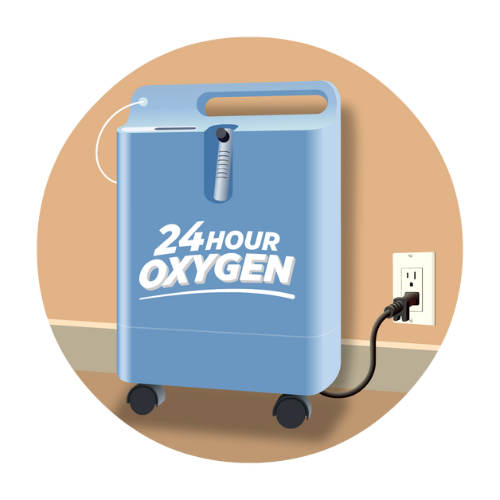 Supplying two guests with unlimited oxygen, our dual user concentrators are the perfect solution for adjusting to altitude. Great for couples or large groups.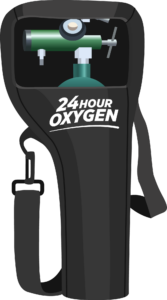 Looking for a backup or just in case solution? Our portable tank is a smart choice, providing a small and light source of oxygen that is easy to bring along in the car or backcountry.
Ready for Relief?
24 Hour Oxygen Makes Oxygen delivery fast and easy. We deliver to your front door or front desk and answer all of your questions, when you're ready we'll pick it up at your convenience. It doesn't get any easier to help you enjoy your vacation!
I can't say enough about their service, after a full nights rest on oxygen I was good to go!

If you're looking for the answer to altitude problems, you've come to the right place…

..They were able to deliver to me the same night. It really made all the difference in the world for my vacation!"
Renting Oxygen in Breckenridge FAQs

For more Information see the FAQs Page
Will oxygen help me adjust to high altitude?
Yes! At 10,000 feet, you are breathing one-third less oxygen in every breath compared to sea level. So, using supplemental oxygen only makes sense. 24 Hour Oxygen has conducted extensive research with John Hopkins University to test the efficacy of supplemental oxygen at altitude.
Can I reserve oxygen before my trip?
Yes! We encourage reservations to ensure we have the equipment available when you need it and to guarantee that you stay healthy during your visit.
How quickly will I receive my order?
We pride ourselves in great customer service. During normal business hours our goal is to be at your door in under an hour. At peak times or when we deliver outside of Breckenridge, it may take just a little longer. Our drivers will always contact you and set up a time that is convenient for you.
We deliver everyday. Orders may be placed 24/7 via our website or by calling 970-453-6994.
Do I have to be present to receive a delivery?
No. Our drivers can simply leave it at the front door or front desk.
What towns do you deliver to?
We are based in Breckenridge, Colorado and service our local community.